DENTISTRY has come a very long way in history. From removing teeth of slaves and placing inside the mouths of kings, here we are..in a world of dental implants.. Giving every individual the freedom to be comfortable.. offering widest range of treatment that they can choose from!
In todays time, we are not scary to talk to a dentist. Tables have turned and most dentists now are not scary anymore. Along with the help of modern technology the treatments too are simple and swift.
Laser Dentistry
Laser Dentistry is of course a very familiar term but it has gained immense popularity in the past few years. The greatest blessing is to people who throw up just by the thought of a blood drop. It's a great boon to the dentists too, better and faster healing, ease of working in a clean dry field.
Laser dental treatments involve fast-healing, thus preferred for minor dental surgeries. Bleaching procedures with no sensitivity post treatment which is the most common complication post bleaching. Pain therapy post surgery, to help improve the healing post surgery, solve jaw joint disorders (bio-stimulation) and help in healing of ulcers.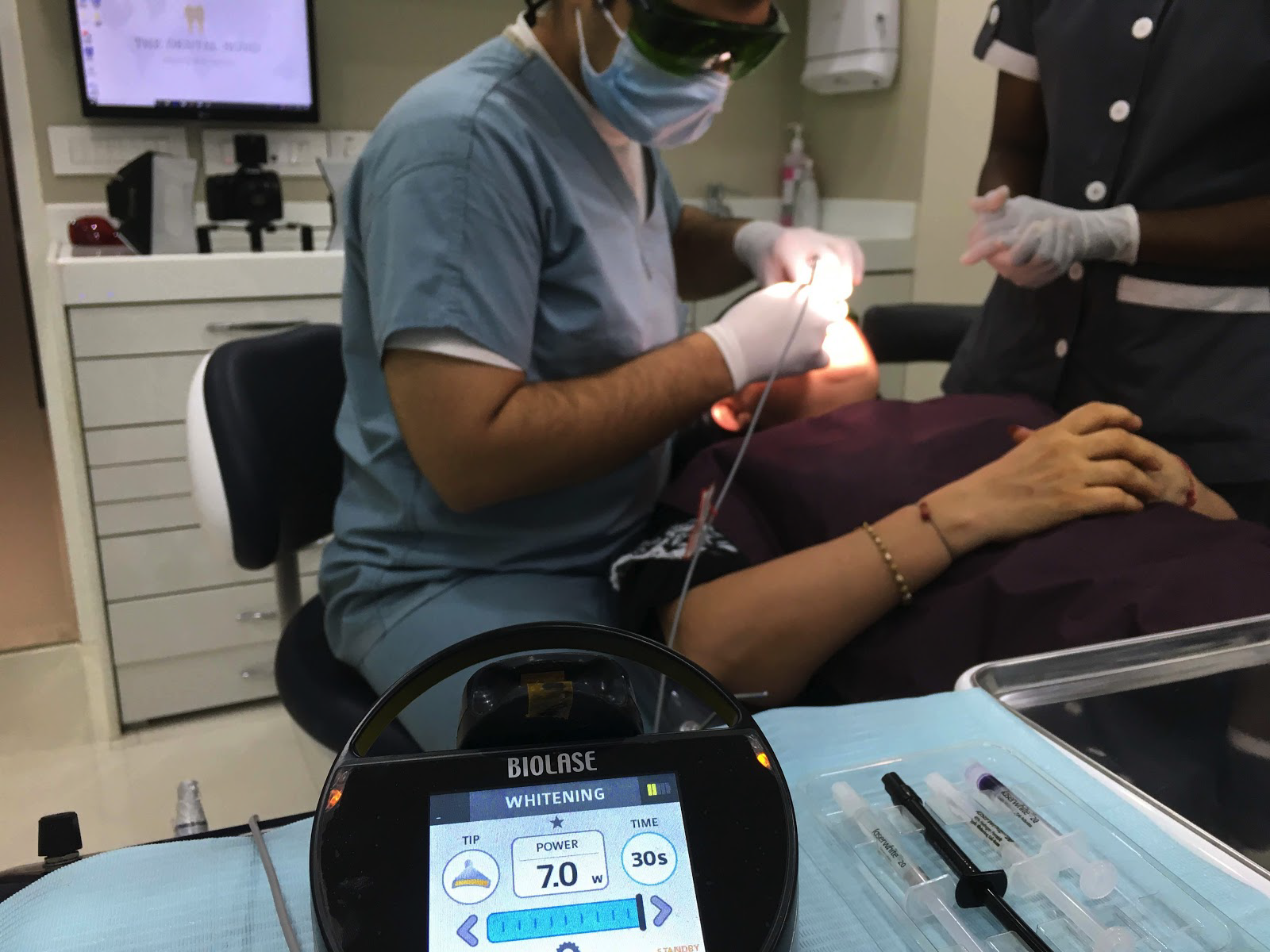 3 D / VIRTUAL PLANNING
There are no time machines yet but thanks to virtual planning for letting us see the future before even starting your dental treatment. Now there is always a way to see how you are going to look at the end of your braces treatment..your dental implant treatment or anything similar BEFORE YOU EVEN START!. This helps you decide if you'd want to invest your time, energy and money before you take the plunge. So chill..! There is NO FEAR of the UNKNOWN !!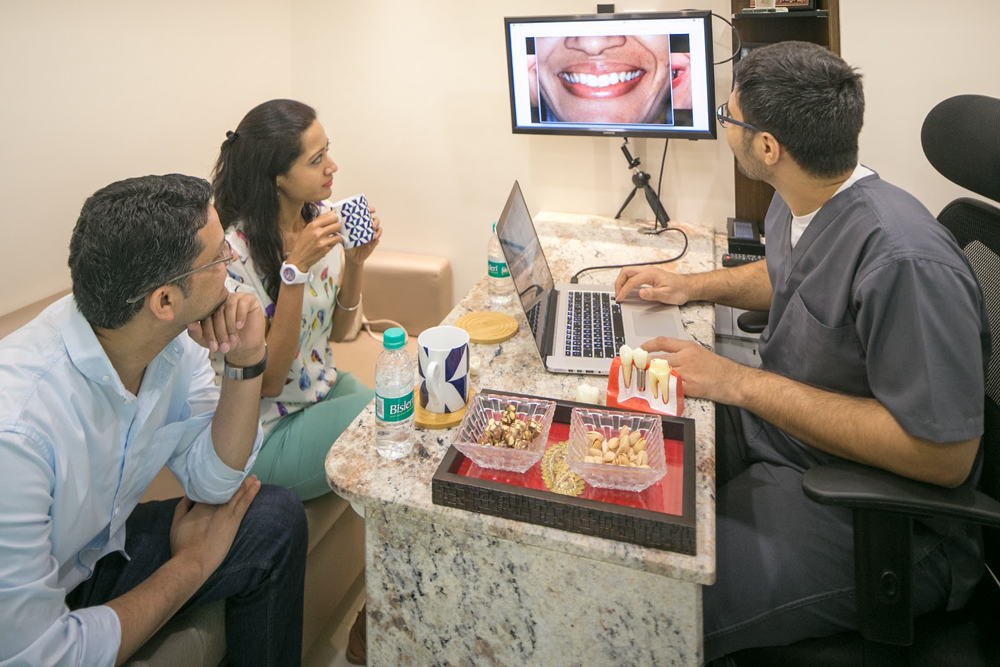 Micro dentistry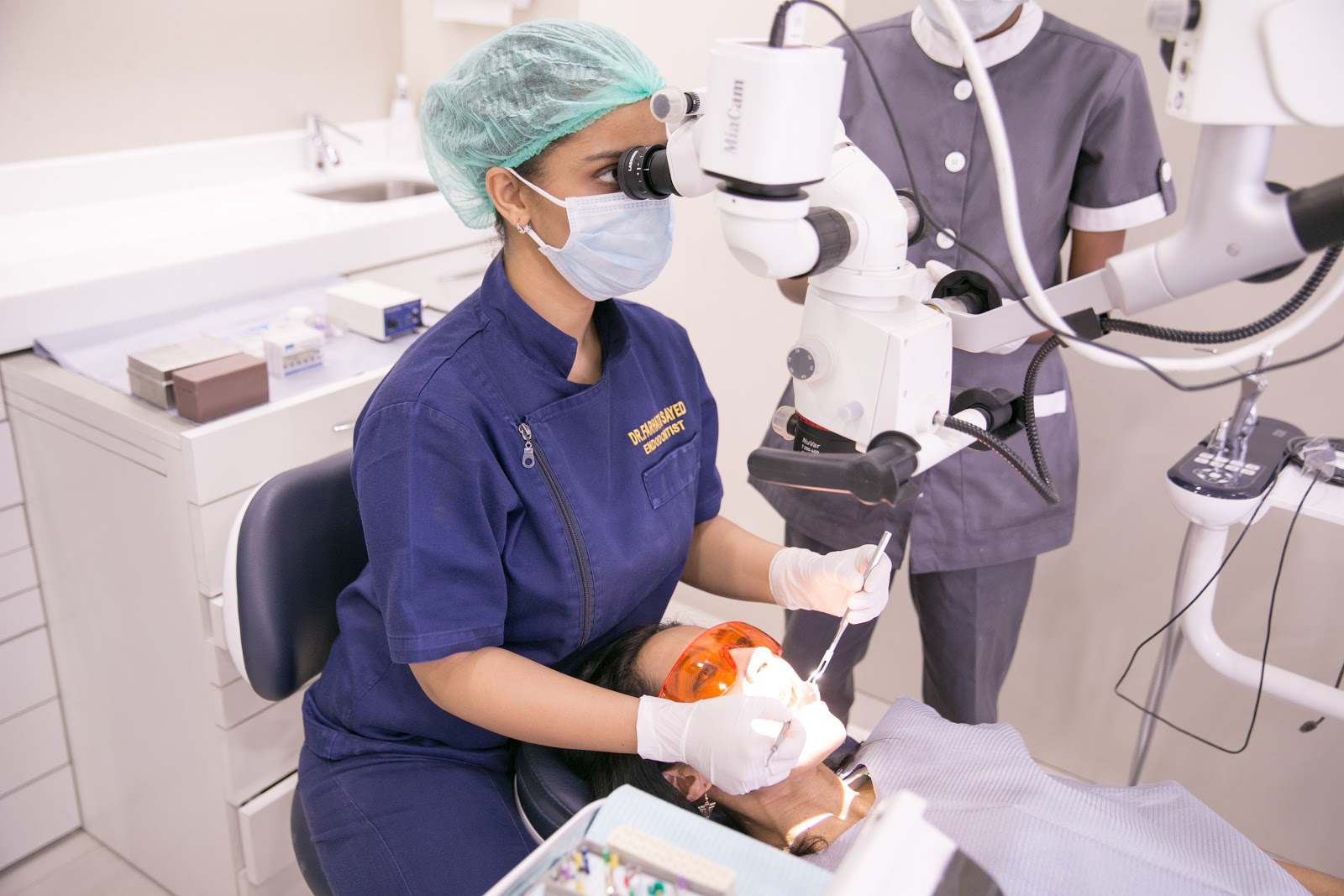 Micro dentistry or microscope enhanced dentistry is one of the most recent advancements in dental practice. The tooth itself is a small part of the human body. To be working on even tinier things inside the mouth can get very difficult and many a time we are working blind, depending on tactile sensation alone. The Dental Microscope allows the dentist to see things clearly and to visualize what's happening inside. So not just the dentist can see with the dental microscope even the patients can see what's happening deep down inside your teeth. Especially when you don't want to take a chance just because the doctor asked you to get things done.
With the help of microscope dentistry, things are magnified and treated at a margin of almost 0.01 error. The accuracy of your dental treatment is spot-on and yes.. You need not go blind on your next dental appointment, but see things happening in a bigger picture. Afterall ..seeing is believing!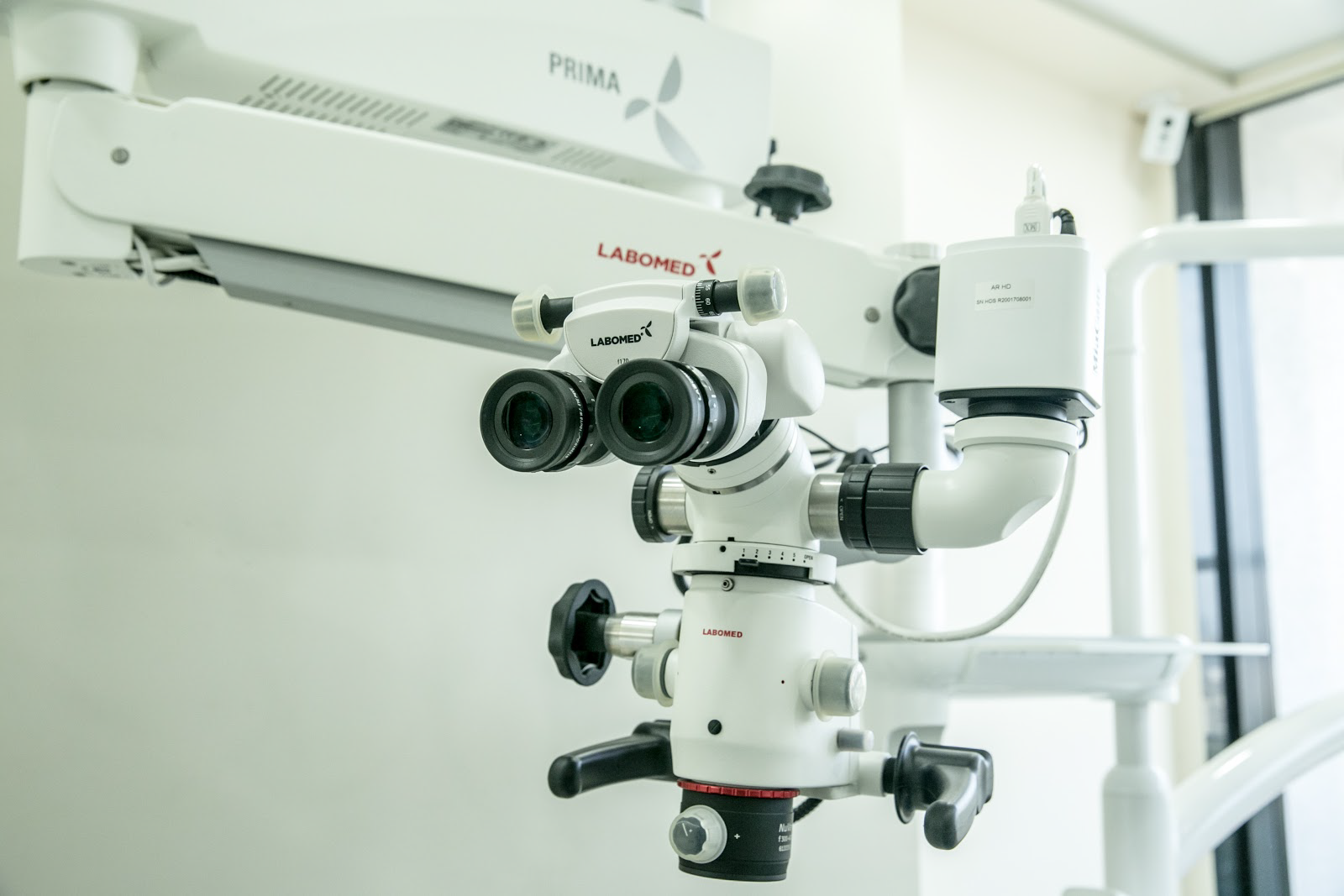 Invisible braces / INVISALIGN
Behind the bars ,no more!!

METAL braces are dying and invisible clip-ons are finally taking over! Most of us don't enjoy the idea of having metal pieces stuck on teeth for years, and so many of us have denied treatment for that very reason.
InvisalignⓇ /invisible Braces treatment is a clear alternative to braces making the process of undergoing an Orthodontic treatment inconspicuous or nearly invisible… it is indeed one of the coolest treatment modalities in modern day Dentistry, that lets you reap the benefits of the classical Orthodontic treatment in terms of an impressive smile coupled with holistic health for your teeth, gums & your bite without having to flaunt your braces & miss your favorite foods. It's possible by a customised digital treatment plan which predicts your final Smile even before you begin. A unique personalised set of 3D printed trays based on our Orthodontist's programming planned specifically for the corrections.
Dental Bond has upgraded & we love it!