As a parent to a newborn and an infant, there are so many firsts in life. The first word, first step, first tooth, first birthday, etc. Every day your child is hitting milestones, but did you know the first dental visit is one of them? Dental visit !! for an infant? Yes, that's right! Your child should have their first dental visit before their first birthday or as early as their first tooth erupts.
Why should you take your child to the dentist before their first birthday? Every child needs to have a dental home at an early age so that he/ she gets comfortable with it. This will make sure that they don't develop false fears about the dentist. PREVENTION is BETTER than CURE. As soon as the first tooth erupts in a child's mouth it's susceptible to cavities. A first dental visit is an absolute must and plays a vital role in your child's oral health. All the Best dentists in Mumbai recommend that it's equally important for parents. This will keep them updated about the changes happening in the child's mouth and ways to take care of them.
Before taking your child to the dentist it's extremely important to choose the right one for him. It's advisable to take them to the best pediatric dentist rather than a general dentist.
You can find the reason for the same in the previous blog:
https://thedentalbond.com/blog/why-is-it-important-to-choose-a-dentist-for-your-kid-carefully/
Here are a few benefits of a Child's first dental visit before their first birthday.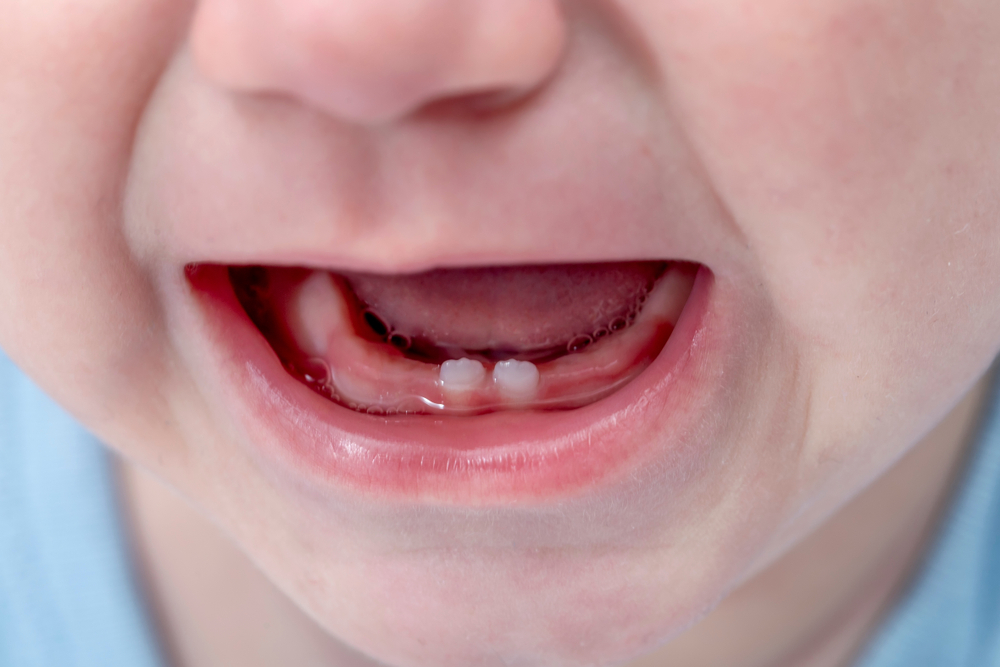 Proper care of erupting teeth: As the teeth erupt; the child learns to eat, speak and smile. With every new milestone achieved, it's important to inspect the changes happening and be assured about the normalcy of it. Going to the dentist at this stage will give you information on the what, how, and why to take care of these changes.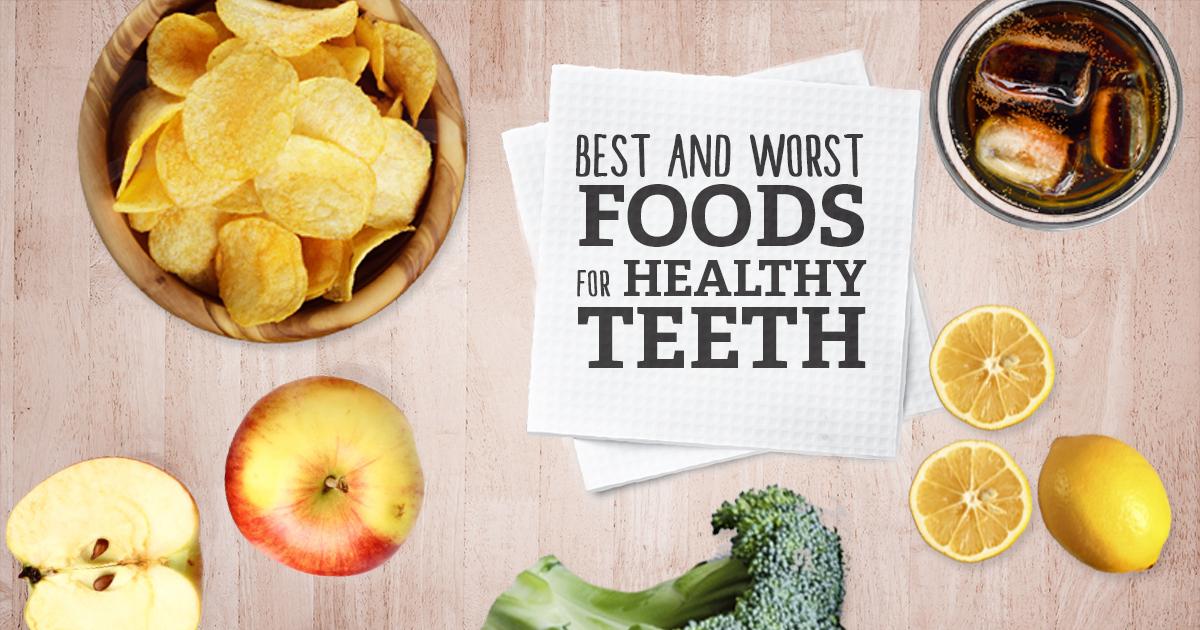 Best diet for your child for good oral health : As the tooth erupts the child learns to bite and chew, their food habits change from liquid to a soft diet. The diet change calls for change in their oral care which a pediatric dentist can guide you best about.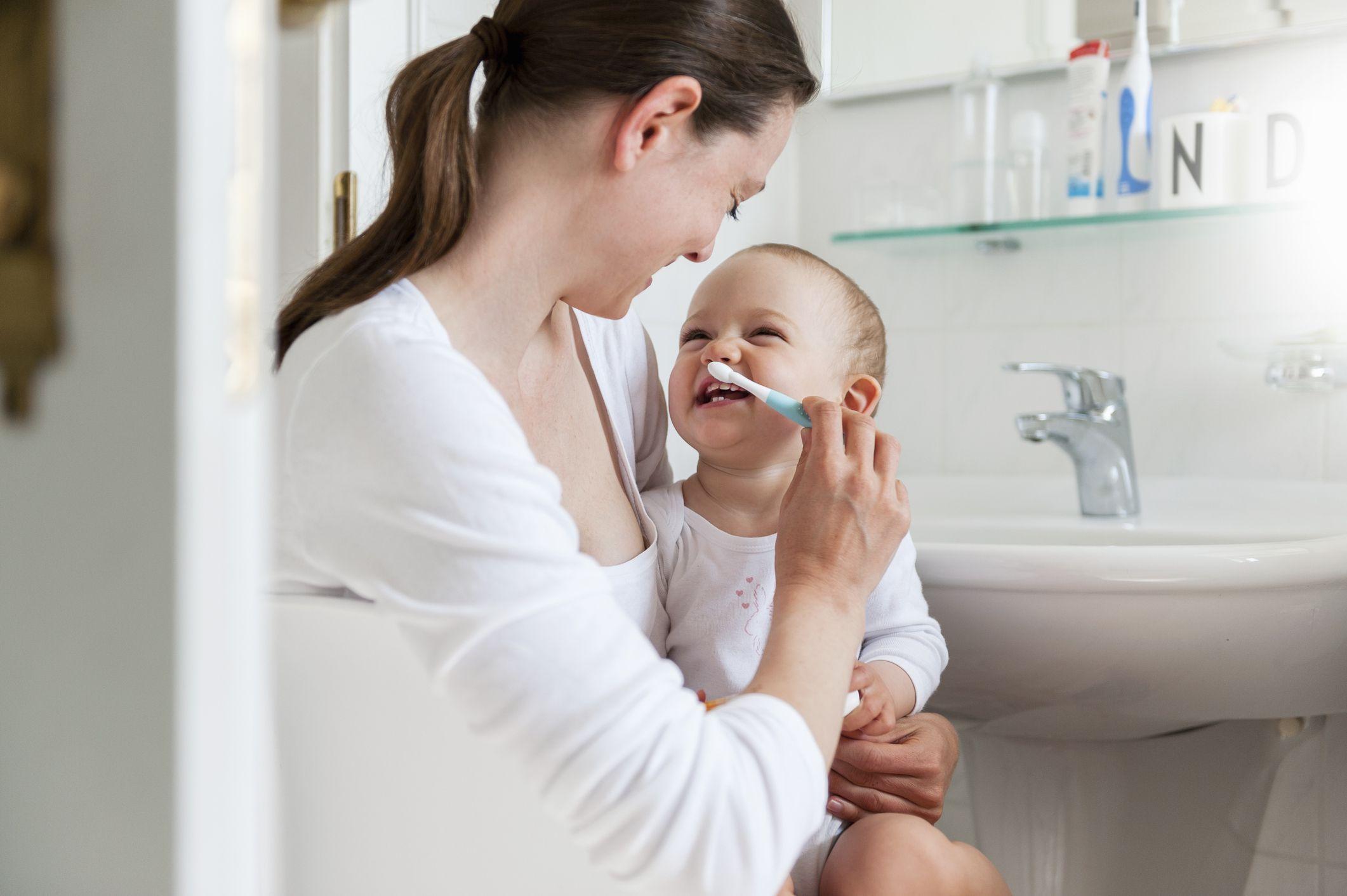 Ways to avoid dental caries in infants: Oral hygiene instruction and brushing technique changes as the child grows. A pediatric dentist will share with you ideas and information on how to take care of the oral cavity of a child with and without teeth, oral care to be followed post feeding the kid. Did you know that a child should start brushing as soon as the first tooth erupts? To know more about it visit ( https://thedentalbond.com/kidsdentistry.php
Dental home for child is established: The concept of establishing a dental home for a child before he turns one, is recommended across the globe by all the best dental associations. Basically a dental home consists of a child, dentist, dental auxiliary and the parents. This simply means every child should have a pediatric dentist before turning 1. The best dentist in Mumbai suggests that doing so makes a child very familiar with dental visits and also instills a positive and healthy attitude towards their oral health.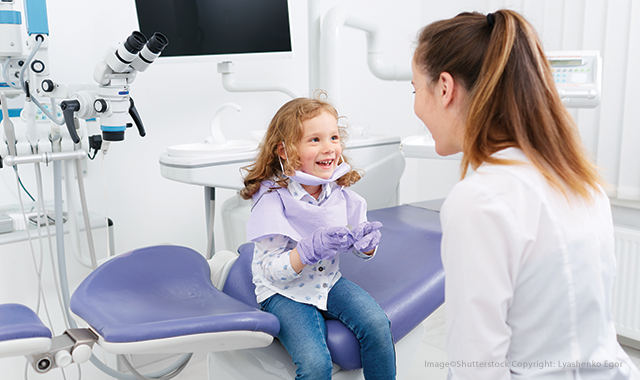 Child dental anxiety is dealt at an early age: With the concept of dental home , child's dental anxiety is dealt at an early stage as it makes them familiar with the dental clinic and normalises the situation. Dental visit and treatment if required in future becomes a normal act for the child which leads to hassle free treatment and eventually very good oral health.
Any problem is detected at early age treated before it becomes a big issue: A regular check up reduces the chances of cavities and also detects any oral concerns at early age. A pediatric dentist is trained in the growth and development of a child, they can predict any oral concerns of the child beforehand and treat them at the right time. So it's a good idea to have a pediatric dentist for your child.
What to expect during the first dental visit of your child ?
The Pediatric Dentist will examine your child's mouth to check for the normal development of teeth and jaws. The visit is usually very short and involves no to minimal treatment. If there iis an emergency situation, then your pediatric dentist will not do any invasive treatment. The motive is to give a child a relaxed and friendly experience during the first visit.
If your child is too small to sit on a dental chair , you might have to sit on the dental chair with the child on your lap. This makes the examination easy and also gives a secure environment to the child.
In case of newborns and infants your pediatric dentist might do the examination in knee to knee position. This keeps the child stable and also facilitates examination. During the examination the dentist might take a few pictures and x-rays to understand the situation of your child's teeth and mouth and for record purposes.
Once the examination is over , the dentist will inform you about the child's oral health, and advice you accordingly.
If your child is restless and cries during the exam, it's completely normal, don't feel anxious or upset about it. Understand that it's a new experience for your child, and we are here as a team to help him/her cope up with it.
Pro-tip
Some of the best dentist in Mumbai mention that kids who have pediatric dentists are less likely to have dental concerns as they grow up.